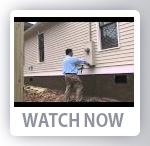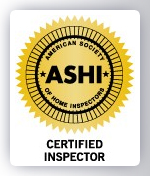 Partner Companies and Affiliates
Client Testimonials
Typically, I'm not a big 'review writer,' but after working with the Inspection Company I felt compelled to post a few details. Michael was referred to me through a friend and runs a first-class operation from start to finish. From the time you make the appointment until you receive your extremely detailed report, his operation is top notch. A few things that impressed me: 1) His accuracy. I followed Michaels recommendations and had additional electrical and plumbing inspections performed on an investment property I was evaluating. Although the place was marketed as "newly remodeled," Michael found several potential issues with the property and the licensed inspectors agreed with his findings, saving me $10K-$15K more out of my own pocket in damages that I couldn't see behind the nice new walls. 2) His attention to detail. No stone goes unturned. When I received my detailed report, I was surprised at some of the small things he found. 3) The way his reports are written. I'm not going to give away his secrets, but you'll understand when you see his report. I have several business contacts in the real estate industry and I forwarded them Michael's report. The reaction was the same in almost every case - "This is one of the best inspections I've ever seen." 4) Customer service. I had additional questions and Michael returned my VM over the weekend to help me out and he never made me feel like I was bothering him. Bottom line - if you have a property you need inspected, I HIGHLY recommend the Inspection Company. I'll have future investment inspections , and I know who I'm calling. Scott Z. So, bottom line, if you have a property you need inspected, I HIGHLY recommend the Inspection Company. Scott Z

"Thank You"
You have been by FAR, the most professional and outstanding customer service and relations I have ever dealt with EVER! From the receptionist answering the first call and the amount of her knowledge, to follow up calls, to text at time of inspection, to this email. It has all been over the top. We do not do a lot in GA but will definitely keep you in mind and refer your name if we know anyone else that does.
Again, thank you so much. It is a breath of fresh air to see people behaving with such professionalism.
Bryce R, Broker (
3-10-09
)


"A Real Return On Investment"
As a Realtor, I have used many home inspectors. None of them came close to the Quality Driven,
Customer
Center
service offered by The Inspection Company. Its always an amazing feeling to spend your money and feel that you have truly received every penny's worth. Talk about going above and beyond!
Mr. Collins-Smythe was efficient, professional and knowledgeable in the carriage and performance of his much appreciated work inspecting my downtown condo.
Professional, Thorough and Highly Recommended
As a real estate agent and as the purchaser of a new home, I could not speak more highly of Michael and The Inspection Company. He conducted both a framing inspection and a final inspection of my new construction home and found several items that had to be addressed by the builder. After speaking to several other homeowners in my own neighborhood about their experiences, I was glad that I had someone so thorough and professional looking out for me. As a real estate agent, I've always made sure that The Inspection Company was high on my list of recommended inspectors. My clients have all complimented him on his timeliness (he's never been late to a single inspection for my clients), his professionalism and his unbiased reporting of important issues regarding their future home. Further always takes the time to review important home ownership issues with the future buyer...issues such as carbon monoxide detectors, smoke detectors, fire protection, HVAC filter changing, etc... all important, especially for first time buyers. When looking for an inspector, give The Inspection Company a call. He's always willing to provide a sample report, so you'll know exactly how thorough your inspection will be.
Thorough inspection. Fantastic service.
Michael really took his time inspecting everything and making sure the job was done well. Immediately after he went over each item and walked me through the home. When I had a question, he explained it to me in an understandable, non-patronizing way. He worked with my schedule and situation. Definitely recommended.
The world would be a much better place if everyone did their job with the quality and professionalism that Michael provides with his home inspection. He provides a very though explanation and report. I highly recommend his service.
I'm so grateful I found The Inspection Company! They provided a very detailed inspection and was the first company to ever review the results with me item by item. A printed copy was provided on the spot and an electonic copy was emailed to me! Michael was also very protective of the results and didn't share his findings with the seller's agent. He's super professional and detailed. I would definitely use him again!
Great, professional inspection
I had received a recommendation from a friend for Michael. He lived up to his reputation. It was a very thorough, professional inspection. He then very patiently went over the report answering all of my questions. My agent was impressed as well!
I highly recommend The Inspection Company! As a first-time home buyer working without an agent, I found The Inspection Company on kudzu.com and asked Michael to inspect a townhome I was buying. Michael was courteous, efficient, and thorough. He provided detailed explanations of potential issues with the property. This information helped me to negotiate all repairs, at cost to the seller, prior to my closing. Thanks, Michael!
I am a realtor and enjoy working with Michael due to his honesty, integrity, and professionalism. My success depends on the quality that I bring to my clients and I have referred many to Michael and NONE have been disappointed. He brings a vast array of experience I have come to depend upon.
Michael at The Inspection Company is the best in the business. As a real estate professional, I expect thorough, professional, state-of-the-art inspection services and The Inspection Company surpassed my expectations. Michael's inspection was founded on advanced techniques, and steeped in current and robust knowledge. The resulting inspection report was comprehensive, clearly communicated and prompt. Michael's service far surpasses that of other inspectors I've worked with and I highly recommend both him and The Inspection Company.
Simply, EXCEPTIONAL in every way!
Michael at the Inspection Company is wonderful. As a real estate professional, I am exposed to all types of different inspection reports and meet many different inspectors. I can say from experience that The Inspection Company is the best out there. My clients have been extremely satisfied with their services. They are prompt to return phone calls, show up at the scheduled time, have the inspection report ready when promised, and are always professional! The report itself is wonderful. Full of information that my clients need, and full of pictures and evidence I need to negotiate repairs on behalf of my clients. I could not ask for a better partner. They also take the time to explain anything you don't understand. For example, you have no idea what HVAC stands for, you can ask them! You question will be answered fully and explained until you understand the concept. Not all inspection companies are equal. I have gotten reports from other companies with misspellings, issues that are not relevant to an inspection, poor quality pictures, and inspectors that can't even explain what they are reporting. The Inspection Company would NEVER let this happen! Use The Inspection Company! You won't be disappointed!
The Inspection Company provided excellent, quality service. When I purchased my new home, The Inspection Company found several things the builder missed. We were able to make the changes and still close on time. I highly recommend this company when you need a qualified, reliably home inspector.
----------------------------------------------------------
...thank you very much. You were very helpful, and I appreciate the extra tips and recommendations. I would certainly use you again if I'm purchasing a house in the future. Teresa
----------------------------------------------------------

… inspection went above and beyond those of "run of the mill" home inspectors. Not only did Michael identify matters in our home that need improvement, he also pointed out areas where we could improve safety and comfort. I highly recommend The Inspection Company for anyone needing a home inspection. T. & O. Kirkpatrick-Fawcett, Atlanta, GA
----------------------------------------------------------
The report is well written and we certainly appreciate your help and if you ever need a reference please feel free to call on us. Please be assured if we ever build any addition or a new home you will be contracted to serve as our inspector and representative.
Thanks, Again Roger& Sharon
----------------------------------------------------------

Thank you for a job well done.
Cheryl is a first time homebuyer, and you know they need a lot of tender care, which you provided for her. You did a great job, and she was very impressed with your efforts.
Thanks again & take care. John at Re/Max
----------------------------------------------------------

I just want to thank you again for providing what I believe to be an excellent inspection report. Overall we are pleased with the state of the house. Patrick
---
Call Now! 404-655-8179